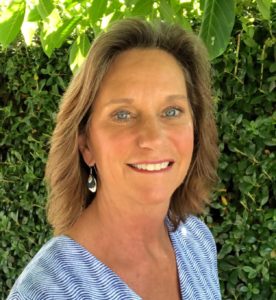 As a long-time resident of the Central Coast, Julie has lived here for over 45 years. She graduated with honors from California Polytechnic State University earning her bachelor's and master's degree. She launched her first career in academia focusing on teaching, career advising, and technology in the private college sector. Now in her second career, Julie decided to follow her passion and has established a successful business in the real estate industry focusing on residential real estate.
Julie is a keen negotiator and looks out for her client's best interest. She uses her experience and knowledge of real estate contracts and disclosures to ensure her clients best interests are protected. Julie is there every step of the way providing guidance, answering questions, and explaining options. She works closely with other agents, escrow companies, lenders, and inspectors to ensure the home buying and selling process is smooth and timelines are met.
Working closely with clients looking for residential homes in our many wonderful communities and neighborhoods, Julie also works with golf enthusiasts looking for homes in our premier golf communities, equine enthusiasts looking for horse property, clients looking for vacant land to build their dream homes, as well as investors looking for opportunities to purchase rental properties, build multi-family units, and other investment properties and opportunities.
In addition to Julie's passion for real estate and working with her clients, she has a passion for the outdoors, she enjoys road cycling and has two 100-mile Century Rides under her belt, she loves golfing with friends, kayaking in Port San Luis and Morro Bay, and enjoys hiking up Cerro San Luis and Bishop's Peak in San Luis Obispo.
When you meet Julie, you will notice her enthusiasm and professionalism. She loves living on the Central Coast and she loves the real estate industry. Julie is known for saying, "If I didn't live here; I'd move here!" 
Julie invites you too to become part of the beautiful Central Coast!
CaDRE #01944874