Positive – Focused – Leadership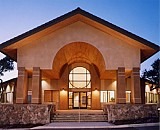 Taylor Hoving Realty Group was founded in 2014 and has quickly earned a reputation as the agency with the most experienced, professional, and integrity-based associates in San Luis Obispo County. Intent on enhancing the real estate experience and satisfying the needs of clients and their agents, the firm's culture is based on a simple foundation:  providing a superior customer experience. The owners are committed to supporting their REALTORS® and assuring that their clients' best interests always come first during the sometimes complex and fast paced real estate transaction.
Co-owners Ken Taylor and Glenn Hoving, both hailing from national franchise backgrounds, believe the big-box, training-ground real estate model has become increasingly cumbersome and expensive for clients and agents alike.
What clients want and expect in this complex real estate market is a high level of quality service from an experienced and knowledgeable professional. With that in mind, Taylor Hoving Realty Group is structured to accommodate the needs of the area's best and most experienced real estate agents and their clientele.
Meet the Owners: Ken Taylor / Glenn Hoving
Ken Taylor is a seasoned real estate Broker with over 30 years experience in the industry. As the prior co-owner of a major Central Coast real estate franchise, Ken supervised thousands of real estate transactions and trained hundreds of other REALTORS® as Broker, office manager, sales trainer, and director of print and internet marketing. He sold his interest in the company in 2005 and remained a top-selling agent for an additional 8 years, always in the top 10% in production year after year.  Ken has personally listed and sold hundreds of homes on the Central Coast in all kinds of markets – good and bad.
Striving to always remain flexible and adaptable, his goal is to provide the best service possible with the least amount of inconvenience for those he serves. With his reputation for fair-play, knowledge of the industry, a positive work ethic, and most importantly, his love for his wife and their four children, he is a true leader in every aspect of the word.
Interests: Travel, history, hiking, time with family, and an occasional poker game with old friends.
Glenn Hoving leads with his positive energy, ability to motivate, competitive spirit and his ability to train and assist associates to reach their highest potential. As a former Cal Poly Football Team Captain, Glenn credits balancing the rigorous schedule of college athletics & academics for his competitive attitude when it comes to surviving in the business world.  
Glenn began his real estate career in 1996 with Century 21— Ken Taylor was his first Broker. He was a natural salesperson and became Rookie of the Year, and he was a consistent top producer and winner of the Customer Service award until he moved into management in 2003. Glenn introduced a new franchise to the Central Coast in 2003 and within two years grew the company to 116 associates. He has been General Manager & CEO of real estate offices in Pismo Beach, Marin County, and Santa Maria and is now focused on building THRG into the most productive and agent friendly company on the Central Coast.
Interests: Public speaking, giving youth leadership & public speaking workshops, family outings of any kind.