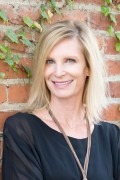 Heidi grew up in Marin County in the Bay Area, graduated with a Bachelor's Degree in Psychology from the
University of Oregon, moved on to Colorado where she met her husband and started to raise her
children. She joined her husband in his home building business, and along with building and selling
homes in Colorado, outdoor activities were an integral part of life in Colorado. Nevertheless, after 15
years, the pull to return to California was strong. She is proud to be a San Luis Obispo county resident,
having lived here for 8 years, during which time she has received her real estate license.
Heidi's exceptional knowledge of the market, coupled with her seasoned insider's expertise having built,
lived in and sold numerous properties with her builder husband, help make Heidi the unequivocal go-to
resource for all your real estate needs.
CA DRE #02067041